A Day of da Vinci
Yesterday, we took a break from Catholic churches to visit Jewish synagogues and cemeteries. You can't escape religion in Krakow.

Kazimierz is the 600-year-old Jewish quarter of the city. Before World War II, there were more than 68,000 Jews in Krakow. However, because of deportation and extermination by the Nazis, there are now fewer than 100 practicing Jews in the quarter.

The first cemetery we visit was Remuh Cemetery, which was founded in 1553. Legend says that the Remuh, the rabbi who founded the cemetery, caused strong winds to rise up and cover the cemetery with sand, protecting it from the 19th-century Austrian invaders. It was still covered with sand during the Nazi occupation, so unlike many other Jewish cemeteries, it was not destroyed.




We also visited the New Jewish Cemetery, which was established in 1800. Unlike Remuh Cemetery, it was largely destroyed by the Nazis. It has been mostly rebuilt, and broken tombstones have been
symbolically
used to construct a portion of the walls.



We also visited two synagogues in the quarter, Remuh Synagogue and Old Synagogue. We were struck by how plain and simple they were, in sharp contrast to the extreme ornamentation and gilding in the town's Catholic churches.

After lunch, when Jake had more pierogis and Andrea enjoyed sauerkraut and sausage pasta, we visited the Czartoryskich Museum. The museum houses Polish historical items and European art. Its most famous work is da Vinci's "Lady with an Ermine" (pictured below). We played the roles of art critics by critiquing the masterpiece. (Because we know so much about art...) While there, we also saw Egyptian mummies (both humans and animals), Greek art and medieval military weapons and armor.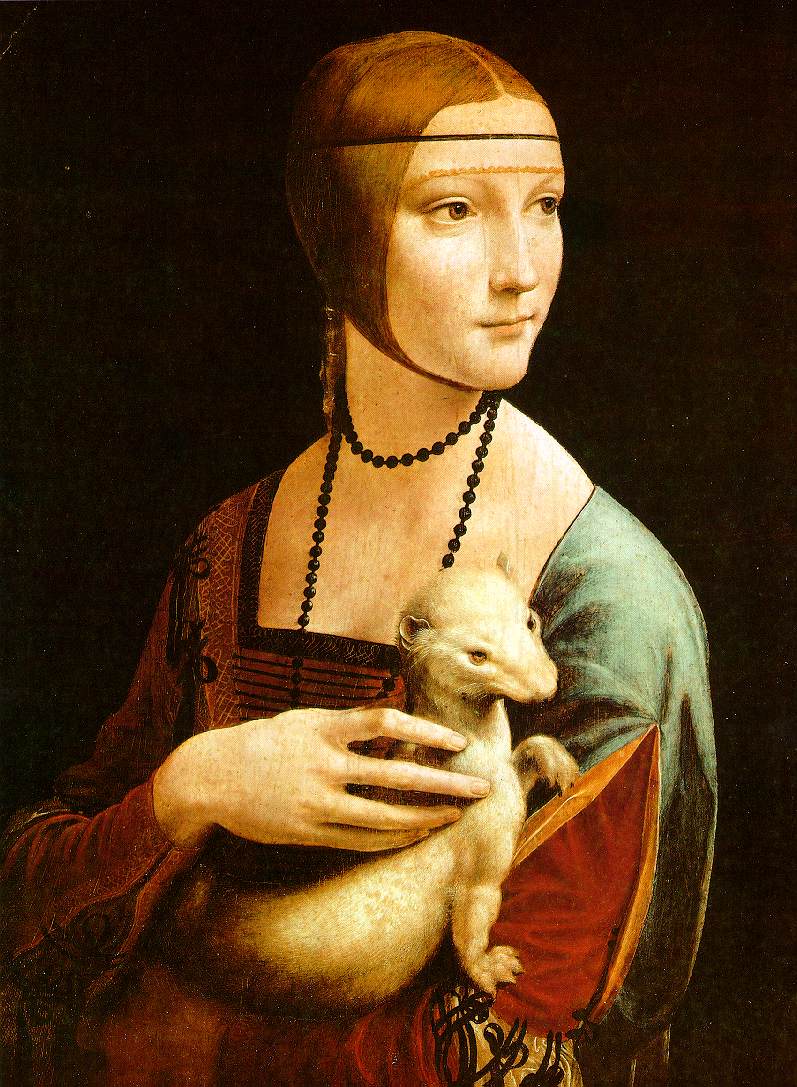 We ended our day with more da Vinci by seeing "The Da Vinci Code" (or in Polish, "Kod Da Vinci") at a nearby theater. Going to the movies is easier on the pocketbook here. For about $7, you can buy a ticket, popcorn and a soda. Polish theaters are different also because you get assigned seats when you buy your tickets. The movie was pretty good. It was in English with Polish subtitles. The only problem was that because the movie has scenes spoken in French and Latin, the Polish subtitles weren't that helpful.

On the way back to the hostel, Jake stopped to take a photo of the Ratusz and Cloth Hall at night.




On the pope front, we found out that he will not be in Krakow until Saturday. Unfortunately, we will be in Zakopane by then, so we will not get a chance to see him.

Several of you have mentioned that the weather is hot and dry in the Midwest now. Here it has been cool and rainy almost every day. We packed shorts but haven't worn them yet. Andrea has worn a fleece pullover every day. We can't say we are longing for a Midwest summer, but some warmer weather would be nice.

Today we are going to Auschwitz and Birkenau. It should be a sobering day.