Maps for the Geographically Challenged
We realized that we had not included any maps of the countries we will be visiting. The first map is the continent of Europe, and the second is a more focused map of the five countries we will be visiting: Hungary, Poland, Czech Republic, Austria and Slovakia.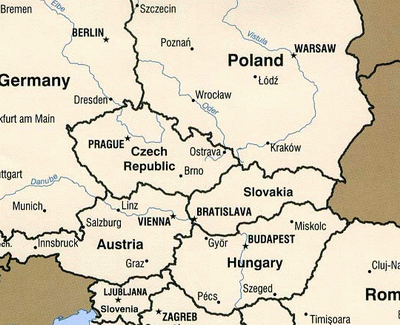 Click on the images for a larger version. For those interested in seeing larger maps of the individual countries, try these links:
Hungary
,
Poland
,
Czech Republic
,
Austria
and
Slovakia
.