Vienna Pics
We were finally able to find an Internet cafe in Vienna that allowed us to upload pictures. (For some reason most don't have accessible USB ports.) Here are six pictures we took yesterday.

Volksgarten with its beautiful roses and Hofburg Palace in the background.



One of the beautiful roses with Andrea's lovely hand.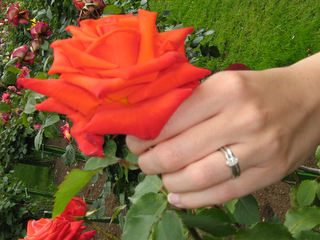 The paternoster elevator. There was a posted warning before you reached the topmost or bottommost floor.



The Rathaus, Vienna's town hall.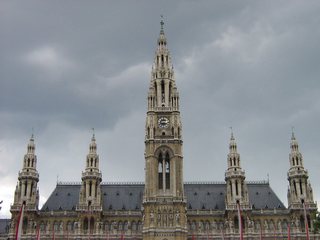 Austria's Parliament.